COMPANY
Vast experience in nailing machines
Nailing Machines avails of vast experience in nailing machines which its founder. Valerio Francia, acquired in over forty years working in the pallets, packaging and wooden packaging sector.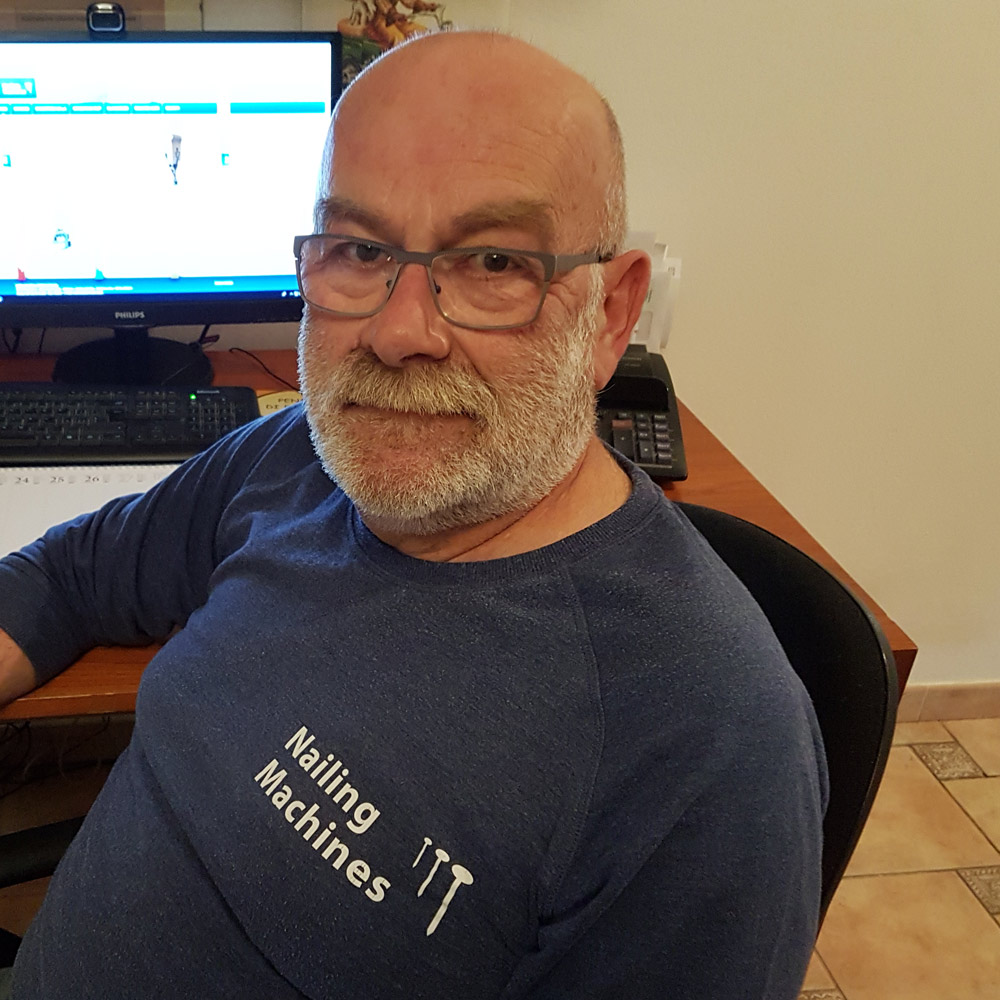 Competence and inventiveness are essential to Nailing Machines, bringing about the nailing machines 3500, 1500 e LEG-LINE 2500.
In-depth knowledge of the production chain combined with a capable team of mechanical professionals has allowed us to create flexible, fast and economical nailing machines, suitable for many formats of pallets and packaging required on the market.
---
ADLA and LEG-LINE nailing machines are built entirely in Italy, in the Province of Bologna.

CONTACT US FOR A QUOTE SPECIFICALLY DESIGNED TO YOUR NEEDS.